1. What Was The Name Of The Club That Sabrina Started At Baxter High?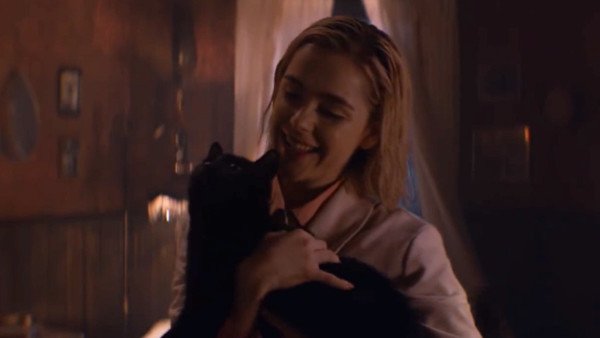 Sabrina and the Greendale witching culture has come a long way from the nineties' Nickelodeon iteration of Sabrina The Teenage Witch. Trading in the family friendly antics the show delving into much darker hijinks.
The Chilling Adventures Of Sabrina is a real breath of fresh air in the somewhat crowded drama marketplace with its refreshingly dark backbone. Battling the fine tightrope between the Dark Lord's calling and the moral world, Sabrina's double life is a joy to behold as they intertwine with one another.
Kiernan Shipka plays the feisty 'Brina, taking the role as her own and totally reimagining the character in a satisfyingly dark contour. The seemingly innocent half-breed comes across like butter-wouldn't-melt, but underneath the spirited blonde's hair hides a wicked attitude.
Surrounding the bad ass Sabrina is a brilliant support cast, with each and every one bringing their own unique flavour to the table. The Chilling Adventures Of Sabrina has made a name for itself as one of Netflix most binge-worthy series to date.
How well do you know Sabrina and the rest of the Spellman family? Do you know enough to join the School Of Unseen Arts?
Answers at the end!